A few more images of Warnemunde, Germany….
They were working on the streets in this part of town, hence the white barriers.
I love the design on this florist shop.
This place is looking a little rough, but I like the wrought iron railing.
For some reason this doesn't look like a casino to me.
I'm guessing these boats are emergencies. I liked the red and white against the blue sky.
The Baltic Sea. I always thought of it as ice cold. We didn't go in the water, but there were plenty of people enjoying it.
Once again we had perfect weather.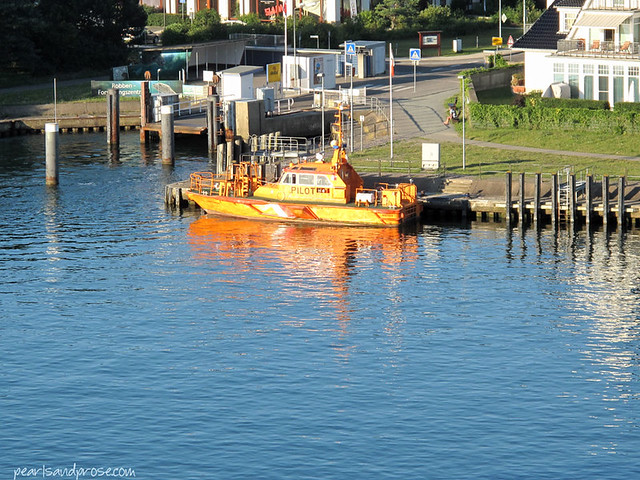 We left at sunset, so I was able to get a shot of this boat during "Golden Hour." I'm so glad we got to see Rostock and Warnemunde.
Great weekend, everyone!
{carole}